Morgan the Bullmastiff
Meet Morgan, our wonderful Bullmastiff...Bullsrkool Shes So Smooth...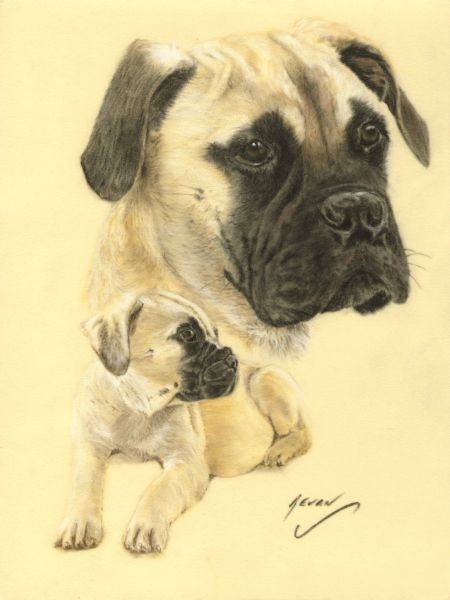 Morgan has been a wonderful addition to the family.
Her loving nature has been captured perfectly in this lovely pastel drawing by Bevan Badcott (see links page).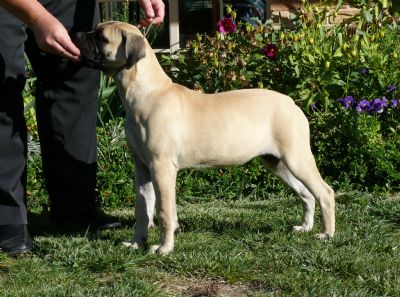 She is of course very different to the Jap Spitz and it has been great fun learning to show her.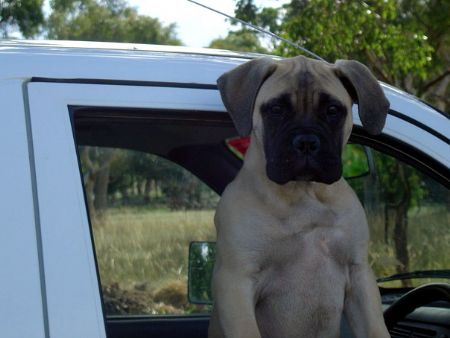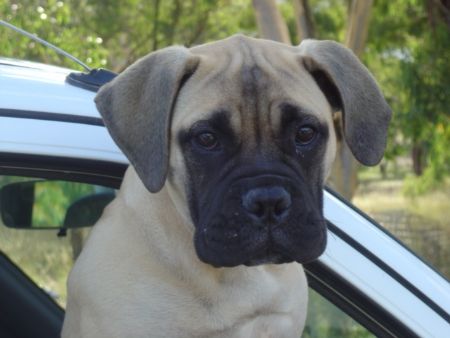 She is also constant companion of Mick, helping him out on the farm whenever she can.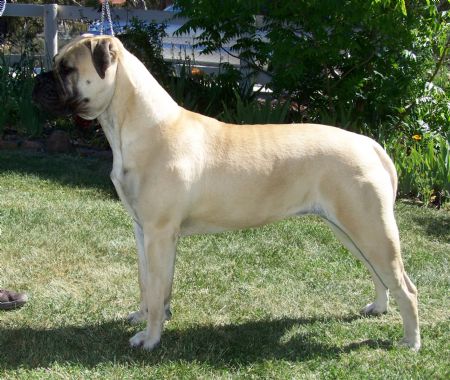 Morgan now aged 12 months!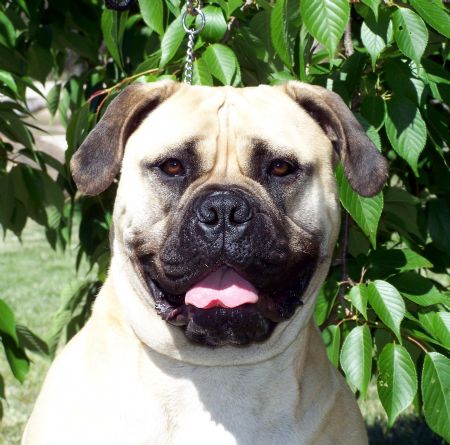 Who can resist such a face!
Sadley Morgan has now passed away, she is missed very much by us all.